Meal Prep 101
I have been getting some emails to post about how we do meal prep and I am happy to!
Meal prepping can seem like a daunting and over whelming task but once you see it for what it is. It's actually not that bad!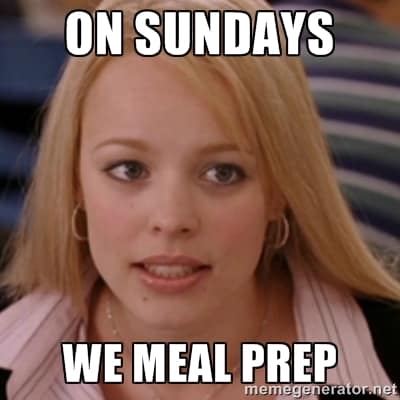 Here are some of the tips I have learned so far:
HAVE A FREAKIN' PLAN
If you go to the grocery store having no clue what to get then meal prep will surely be a bust. Create a meal plan, then a grocery list, then head to the store to make your weekly purchases. And planning saves money in the long run because you won't "forget" anything and with all the effort you put into this you will less likely be tempted to grab something quick from your favorite fast food chain.
And if you shop at Target like I do, I have saved about $300 in the past year just by using their Cart Wheel App! Save money where you can!
Also, do not forget to keep your meal plan balanced. It's important that you don't end up eating 3 carbs in one meal! Just fill your plate with veggies, top with a palm sized amount of lean protein, and a thumb sized amount of healthy fat ( avocado) and voila! Lunch! And if you need help I have several meal plans on the blog already for you to check out! Click Here:One, Two, Three, Four, Five, Six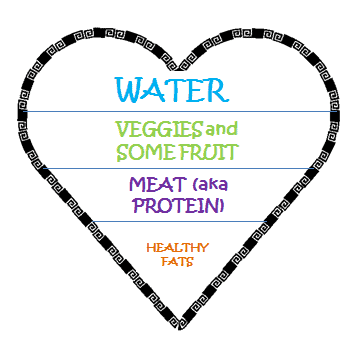 I made this cute food heart to represent how I try to eat every day! LOTS OF WATER!, TONS of Veggies ( preferably green ( romaine, green beans, asparagus, kale)), some fruit (1 banana or ½ apple), 4-5oz of lean protein with each meal, and a bit of healthy fat with each meal too! I LOVE adding some avocado to my dishes!
KEEP IT SIMPLE
When making your plan, don't over complicate things.
Pick a lean protein that you enjoy and buy in bulk for the week:
Chicken, Salmon, Shrimp, Ground Turkey, or Flank Steak
Pick your favorite veggies!: I like to make rainbows with my foods so get an assortment you can eat raw, steam, roast, or grill!
My favorites are:
Broccoli
Zucchini
Cherry Tomatoes
Eggplant
Green Beans
Asparagus
Bell Peppers
Carrots
Red Onion
Celery
Cucumber
Radishes
Spaghetti Squash
Sweet Potatoes
Rutabaga
Romaine
Spinach
Kale
Avocados
Pick up some fruit! (I like to have 1-2 fruit servings a day to get some in my diet, but keep in mind that even though they are healthy, they do contain a lot of sugar)
Here are some of my faves:
Granny Smith Apples
Bananas
Red Grapes
Blood Oranges
Pineapple
Mangoes
Kiwi
Strawberries
Blueberries
Blackberries
Raspberries
Pick up some healthy fats! (These are usually pantry staples)
Natural Peanut butter
Almond butter
Avocados ( in veggie section too)
Olives
Extra Virgin Olive Oil
Coconut Oil
Pick up some Dairy Items:
Skim Milk or Unsweetened Almond Milk
Nonfat Plain Greek Yogurt (I like to mix in some PB2, grapes and honey! YUM)
Low Fat Cottage Cheese (this provides a great protein source and makes a great snack when mixed with some pineapple chunks!)
Pick up some grains!
Jasmine Rice
Quinoa
Amaranth
Whole Wheat Bread
TIMING IS EVERYTHING
Ok, so now you have all these groceries. Now what?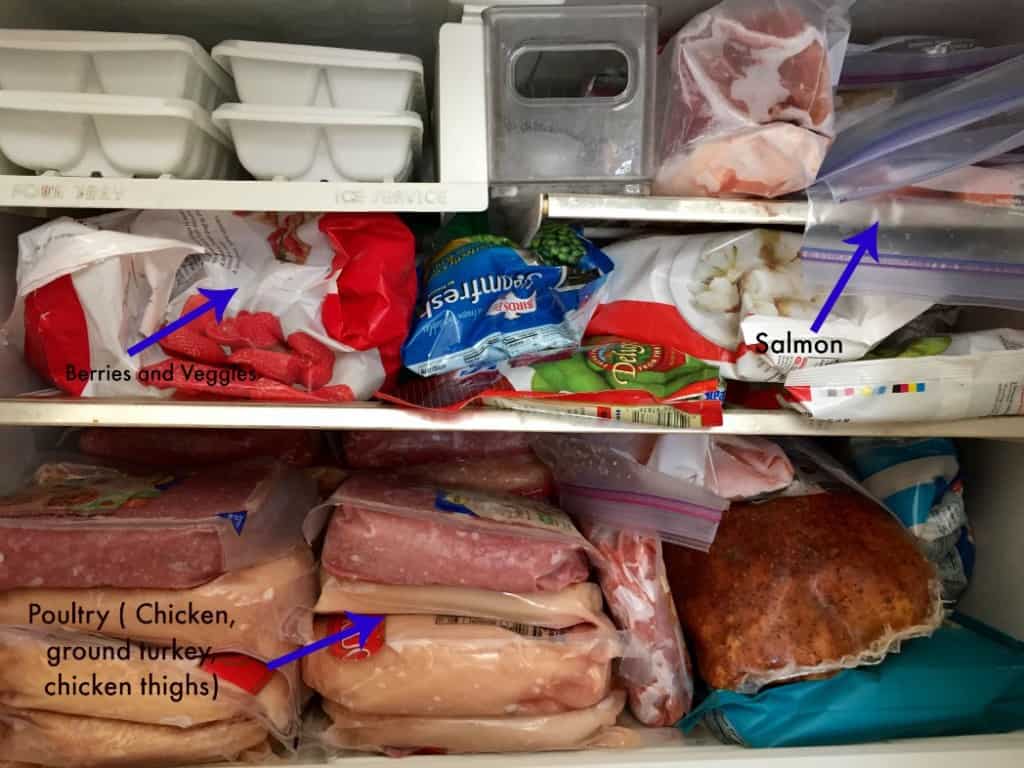 It's time to marinade, chop, and cook!
What I like to do first is trim the fat off my meats and marinate them to get the most flavor
I either make a rub for the meat or I make a quick marinade:
Example of a rub:
Mix:
1 teaspoon paprika
1 ½ teaspoon garlic powder
1 teaspoon onion powder
1 teaspoon tarragon leaves
Black pepper
Sea salt
Example of Marinade:
Drizzle of olive oil
Juice from 1 lemon
Garlic Lover's Seasoning From Flavor God
Let meat marinate while you chop veggies.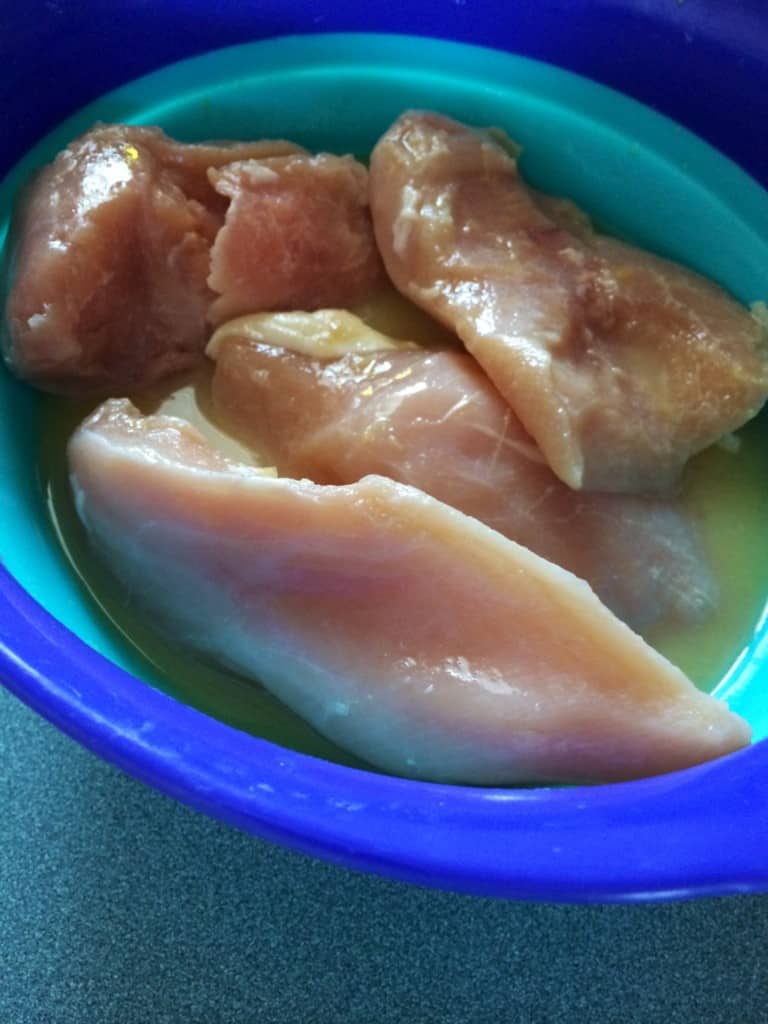 Chop all veggies you want to steam, sauté, roast, or grill first
Then get to it!
I generally take the easy route and put all veggies on a baking pan and roast in the oven for 45 minutes at 400 degrees.
Or make it even easier on yourself and buy those steam able bags and steam the veggies in the microwave!
While the veggies cook I chop things for salads throughout the week such as romaine, tomatoes, radishes, cukes. Or whatever else you like on your salads!
Then I cook the meat.
I either bake them in the oven, sauté first then transfer to oven, or grill (personal favorite). With the ground meat, I either cook crumbled, make into burgers, or meatballs
While chicken cooks steam rice or whatever grain you decide you want
I also like to boil some eggs for snacks throughout the week!
Now you have all your proteins with side dishes!
PUTTING IT ALL TOGETHER
**I HIGHLY recommend a food scale! It really puts it into perspective how much you thought a portion was to what it really is! It's quite the eye opener! **
Now it's time to pack everything up!
There are 2 ways to go about this:
You can pack individual meals and portion everything now
Or you can pack each item individually and measure out your meals as you go
I personally love using my Laptop Lunchbox as part of my weekly meal prep! It makes portioning absolutely easy! And not to mention it's colorful and cute!
I do a bit of both. For example, I measure our 3-5 oz of lean protein then I will open the veggie container and scoop out 1-2 cups then add ¼ cup of rice. BOOM
I hope all of this helps you out with your weekly meal prep!
Another useful tip is to break it up. Do one large meal prep on Sunday to have meals that last until Wednesday then on Wednesday do another prep to make it to Friday.
For example this week I roasted a big tray of veggies to go with a few dinners/lunches or toss in an omelet and some Paleo Energy bars as post workout snacks! ( BTW I have gone comepletely PALEO and started the WHOLE30 this week! I will discuss more next week!)
And last but not least: HAVE FUN WITH IT
Put on some music
Dance around the kitchen ( burn some extra calorie while doing it!)
Keep the meals interesting!
Don't think that meal prep is all chicken and veggies…cause that's just lame.
Be creative!
Do you like pasta?
Well have 1 serving of pasta with your grilled chicken and some marinara sauce! Watching your carbs? Replace pasta with spaghetti squash!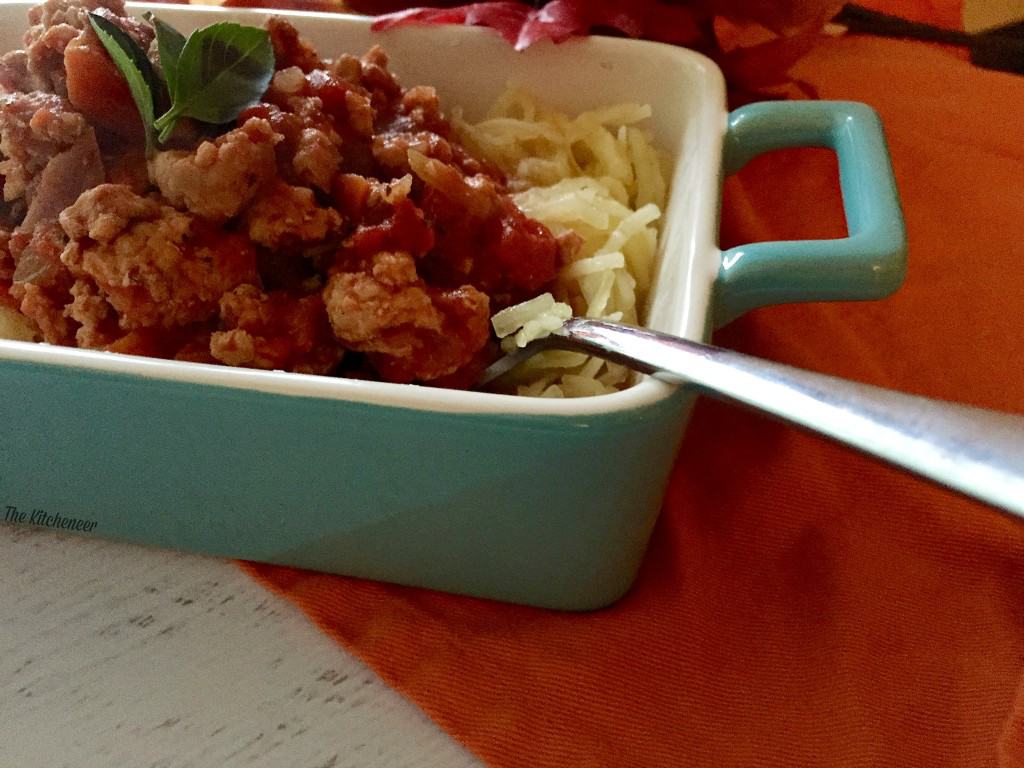 Do you like pizza?
Make a whole wheat pizza crust and load it up with veggies and diced chicken! Carb conscious? Replace crust and make a cauliflower crust!
Do you like Tacos?
Make your own taco seasoning (less sodium) and toss it on ground turkey or flank steak sauté some peppers and onions and have 2 corn tortillas. Make it healthier by ditching the tortillas and putting the turkey, veggies on top of a giant salad: romaine, pico de gallo, radishes, black beans, and you have a great balanced meal!
A good solid meal prep doesn't have to be boring or over whelming. Just take it in stride and before you know it, you will be a pro! And looking good at the beach! This is always a plus 😉