This Whole30 Air Fryer Sticky Orange Chicken recipe is better than takeout and will become your new weeknight family favorite. Crispy yet juicy chicken pieces are dredged in a ginger almond flour mix, air fried, and tossed in a sticky orange sauce that's also WHOLE30?!
Yes, you can have your favorite takeout made from real non-processed ingredients. You're welcome.
With this whole quarantine madness, my creative juices have been flowing again. I decided to bust out my HUGE list of recipes I have in my notebook and picked a few to fully develop, test, and photograph for the blog since I am at home!
Especially after completely re-organizing and taking full inventory of all the food in the house. I want to ensure nothing goes to waste in these weird and terrible time the whole world is in.
I am praying y'all. For everyone. For the doctors and medical personnel, the first responders, the folks who are not in a great place mentally, older folks, neighbors, friends,and family.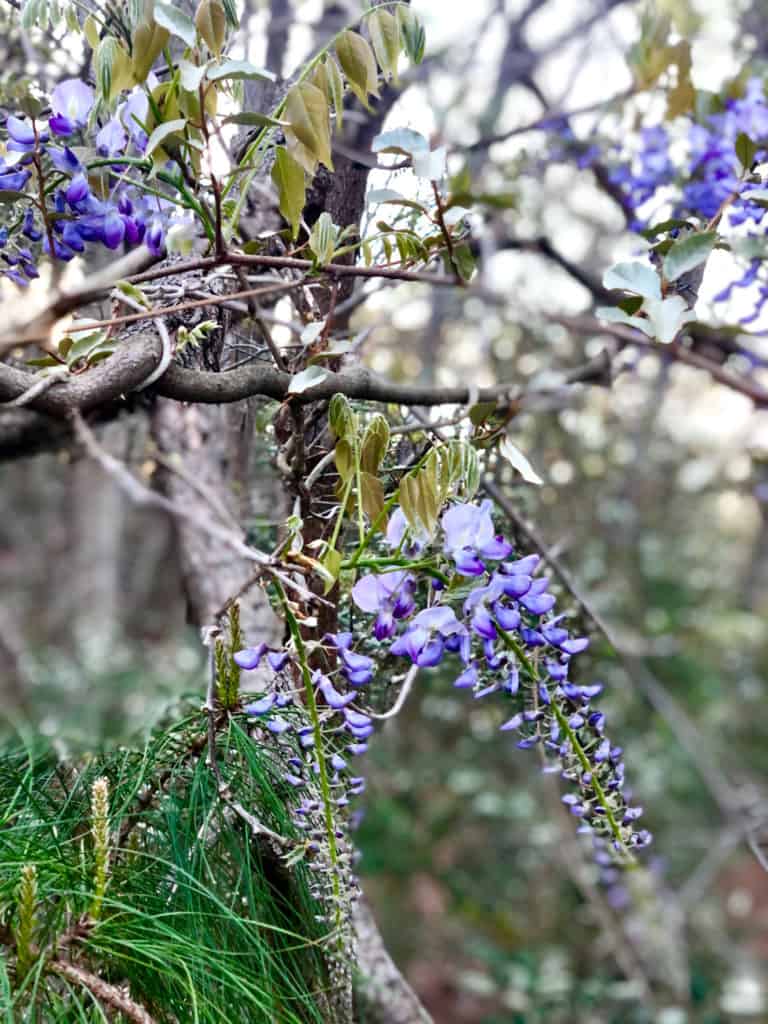 Now more than ever is a time to treat your neighbors as you wish to be treated. Check in on them. Do they have everything? If you can spare a roll of TP or some pantry items. Do it.
How to make Whole30 Air Fryer Sticky Orange Chicken
Begin by cutting the chicken breast into bite sized pieces. In small bowls, one with beaten eggs, and the other with a flour blend of coconut flour, onion powder, ground ginger, salt, and black pepper.
Dredge the chicken pieces in the egg then the flour mixture and place in the air fryer basket. Spray the meatballs with a little cooking spray (I love using coconut oil spray!). This helps give the chicken a nice crispy crust.
Place the breaded chicken in the air fryer in a single layer and cook for 20-25 minutes or until the internal temperature is 165 degrees f.
While the chicken cooks, make that tasty sticky-sweet orange sauce. In a small saucepan combine all sauce ingredients : coconut aminos, sesame oil, almond butter, rice wine vinegar, lemon juice, fresh ginger, fresh orange juice, and an optional pinch of red pepper flakes.
Stir on medium low heat until it simmers. Allow it to simmer for about 2-3 minutes. Transfer to a blender and blend until smooth. Toss chicken in the sauce to coat.
Serve over cauliflower rice, jasmine rice, or over a bed of greens (I love to make an asian-inspired salad bowl!).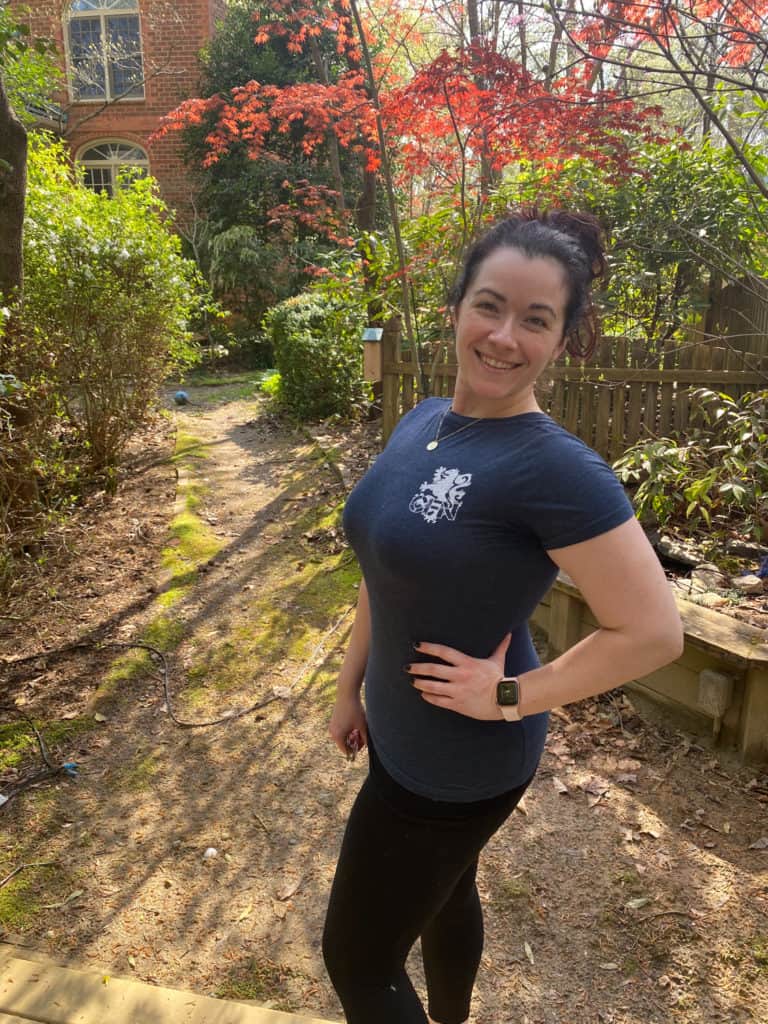 Like hanging out with this weirdo. Love my Koda Bear.
And this handsome gent.
With all that said, I want my future recipes to be as easy as possible and stick with ingredients that are usually in my pantry stock. Because I know all of you are looking for those pantry staple recipes....but I want to keep it REAL.
You know? REAL food. Whole foods. Non-processed as possible.
And I recently discovered the magnificence of what is the AIR FRYER.
I seriously was a skeptic, but I honestly spend 50% of my time using my Instantpot and the other 50% using my air fryer.
Which is why I made an upgraded version of this recipe and used the air frying technique.
The Result?
Crispy, sticky, citrus-y, nuttyness, and just oh so good better-than-takeout deliciousness.
I also kept it Whole30 as that is a lot of my audience. But feel free to swap out things.
Like swap out almond/coconut flour for real flour.
Swap orange juice for any citrus juice
Swap almond butter for any nut butter you have on hand.
Don't have chicken? Use another protein! Or swap for cauliflower!
Other recipes you might like
Print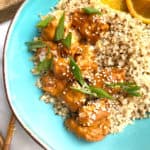 Whole30 Air Fryer Sticky Orange Chicken
---
Description
Crispy yet juicy chicken nuggets coated in a sticky, nutty, orange based sauce that is also Whole30 compliant.
---
FOR THE CHICKEN
2lbs of chicken breast, cut into cubes
1 egg, beaten
⅓ cup coconut flour or almond flour
1 tsp ginger powder
1 tsp onion powder
Salt
Pepper
FOR THE SAUCE
1 tbs sesame oil
5 cloves of garlic
2 tbs almond butter (or any nut butter)
¼ cup coconut aminos
1 tsp ginger
¾ cup orange juice
Zest from ½ an orange
1 tsp lemon juice
1 tbs apple cider vinegar or rice wine vinegar
---
Instructions
Prep/Cut the chicken into 1-2" cubes
Combine flour with ginger and onion powder. Dredge the chicken in egg then flour mixture. Place into air fryer pan that has been sprayed with cooking spray
Bake at 375F for 15 minutes
While the chicken cooks make the sauce. In a medium sauce pan, combine all sauce ingredients and bring to a simmer. Simmer for 5 minutes. Transfer to a blender and blend until smooth. Set aside.
Once chicken is done cooking (165F), toss the chicken in the sauce.
Serve over top of cauliflower rice (or regular rice) and garnish with sesame seeds and green onion.
Notes
OVEN DIRECTIONS. Follow all directions as above. EXCEPT bake chicken on parchment paper lined baking sheet at 375F for about 20 minutes. EASY PEASY.
Keywords: whole30 chicken recipes, air fryer, chicken recipe, asian inspired