Your Monday just got better. Because PIZZA.
I have spent almost every weekend in January testing this recipe to make sure it was perfect for you.
I needed it to be a no fuss pizza. None of that waiting BS.
I needed it to be gluten free because of my newly found gluten intolerance. I legit can't have pizza from a pizza shop... it causes DAYS of pain.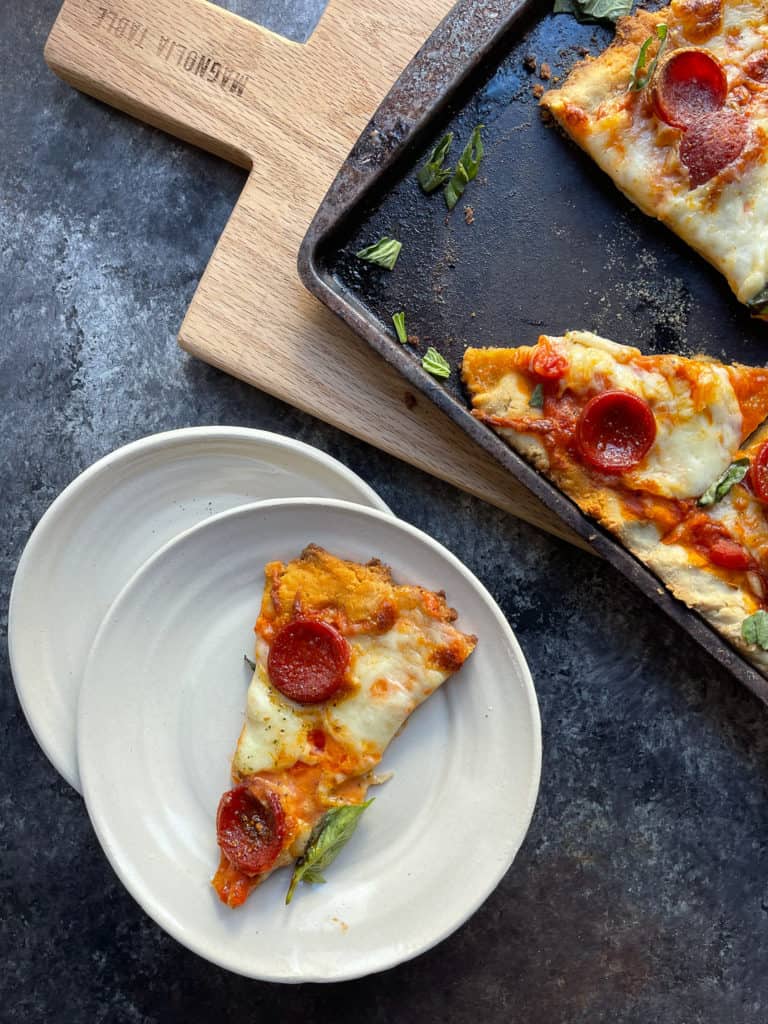 I needed it to be made with cassava flour. My new favorite flour. It's light and easy to work with
I believe I've done it.
Plus it's easy to freeze (1 month) for later! Make 2 pizzas!
One for tonight and one for next week! (Or tomorrow 😉)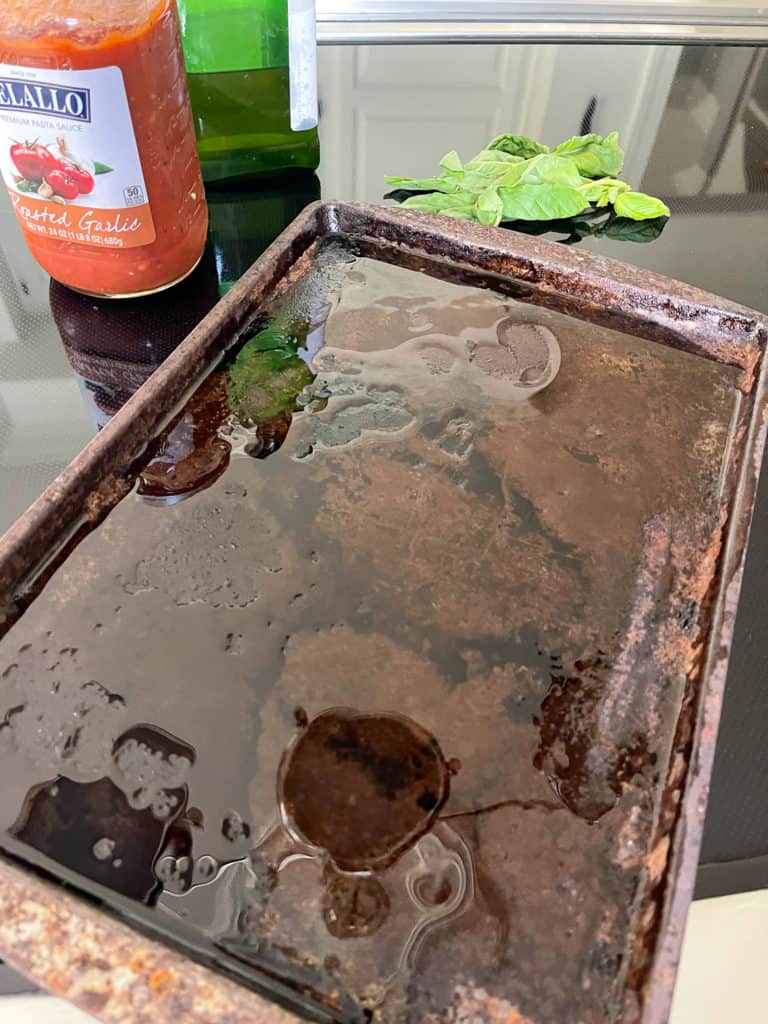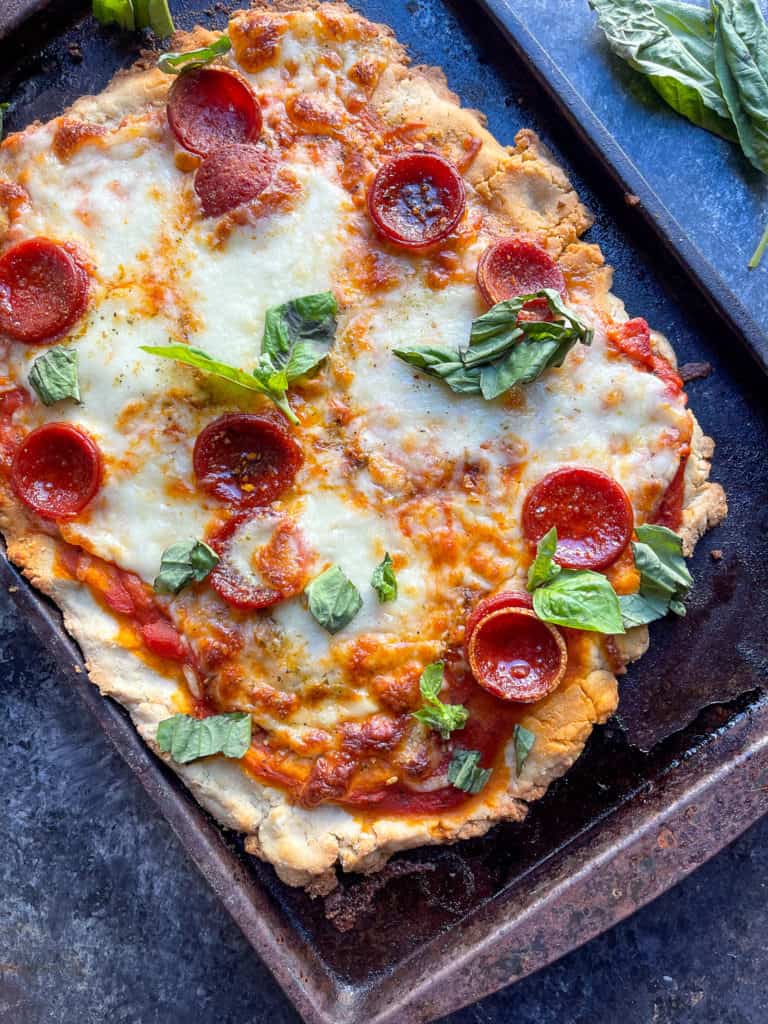 In this section, I will break the process down for you.
First, we add warm water to yeast and "feed" the yeast some honey. Pretty much makes the yeast happy and frothy.
Next, we mix the dry ingredients plus the egg and olive oil. Mix yeast with the dry ingredients.
Place in a VERY HOT oven. This is key. Trust me. Also cassava flour can be tricky if your crust isnt thin enough. It can create a softer/chewier consistency which I wasnt a huge fan of in Pizza test #3.
I hope you love this cassava pizza crust recipe as much as Jake does. He ate the one in the picture. He deserves it though for putting up with waiting all day to eat it. Because of food blogger problems: making it pretty (not hard), taking 100 photos of it, a video for Instagram, and such ;).
WANT MORE OF THAT ITALIAN SPICE?
Meat Lover's Pizza Stuffed Spaghetti Squash
Print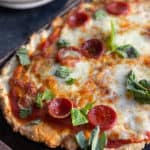 The BEST Gluten Free Pepperoni Pizza
---
Description
Crispy thin crust, bubbly cheese,cupped pepperoni, a healthy amount of garlic, and GLUTEN FREE.
---
½ cup

of warm water (105-110F)

1

packet of Active Dry Yeast (roughly

2 tsp

)

1

tbs honey

1 cup

of cassava flour

3

tbs arrowroot powder

½ tsp

salt

1 tsp

garlic powder

1

egg

2

tbs olive oil

⅓ cup

of your favorite sauce (I love Rao's)

2

cloves of minced garlic
TOPPINGS:
Fresh Mozzarella
Fresh Basil
Pepperoni (specifically this one)
---
Instructions
Preheat oven to 435F
In a glass measuring cup, stir water,yeast, and honey together. (wait 5-10 minutes until mixture is frothy). *
In a large mixing bowl, mix flour, arrowroot powder, salt, and garlic powder. Stir in the egg and olive oil. Should look pretty crumbly.
Add the yeast mixture and stir until it forms a ball. Let sit another 5 minutes.
Oil a baking sheet and spread out the dough to as thin as you can make it. (¼"-½" thick)
 Spread sauce and garlic together, top with cheese and pepperoni.
Bake in oven for 12-15 minutes.
Top with fresh basil and slice!
Notes
*If your yeast mixture does not become frothy, your yeast might be bad. Check the date before making this!